Rehabilitation Technology
Rehabilitation Technology is a growing industry and there are so many products to choose from. From a long handled sponge to Robotic limbs, it can often feel like you don't know what will be best. At Foundations Physio we do the hard work for you, with many years experience in the industry we have a good idea of what works and what doesn't and can advise you on the best options. 
We also have access to a network of company reps and can arrange equipment trials so we can check if it's the right thing for you. As a service we also have portable technology we can trial and loan to you. A list of what we currently have available is below: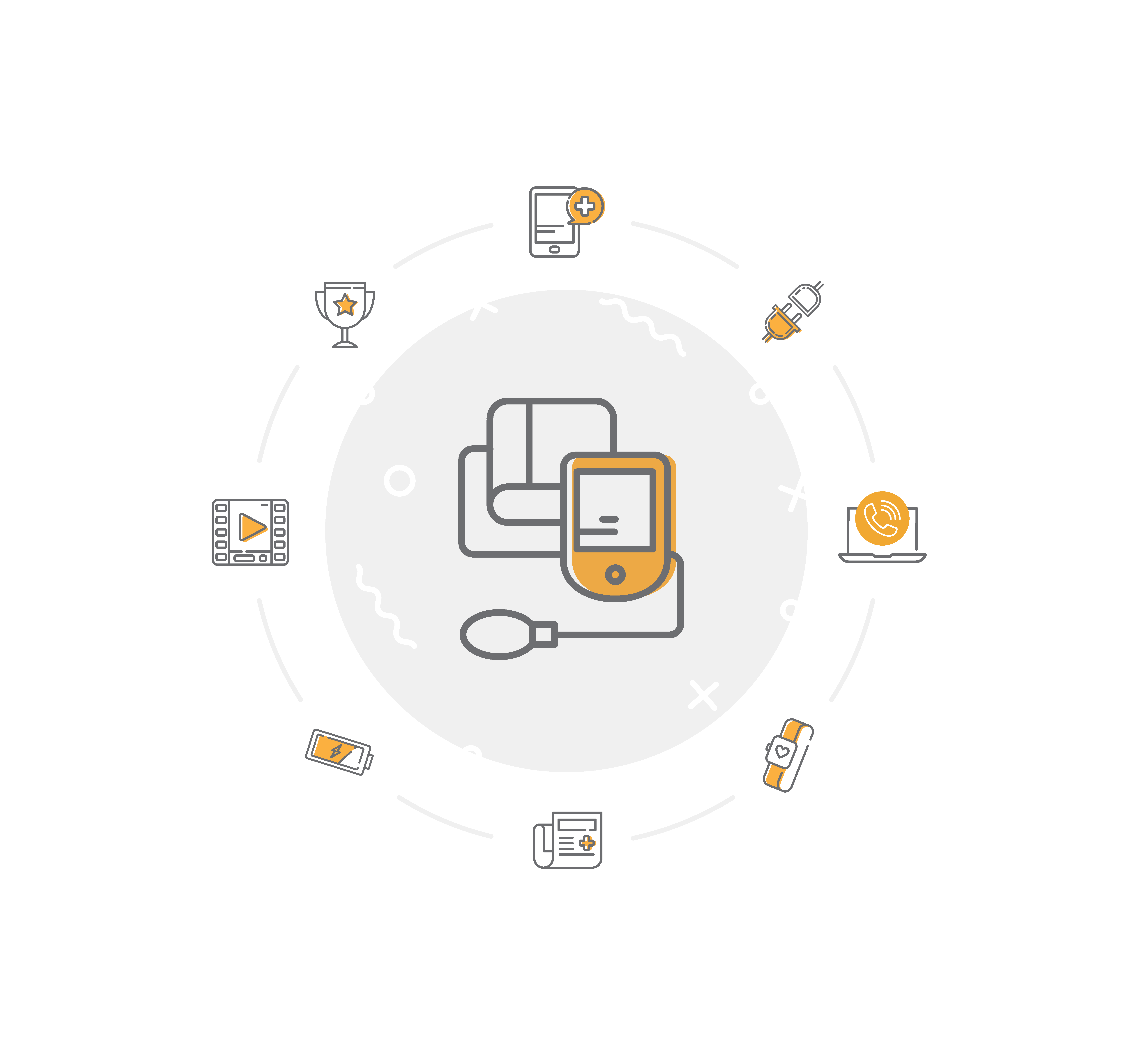 Functional Electrical Stimulation
This is a machine used to treat foot drop, it can be placed in your shoe and timed to your walking pattern preventing your toes from catching on the floor. For more information please click here. 
Similar to the above but not used when walking, the muscle stimulator helps to create a contraction in the targeted muscle. They can help with recovery of a weak limb after stroke, management of sensitivity in the arm or leg, subluxation (dropped) shoulder or even pain management. We have several of these machines to loan out and your therapist will set you up with a program. For more information click here. 
​We know that repetition is a big part of any exercise regime, however we also know exercises can get stale and boring! The Neuroball is designed to help strengthen and rehabilitate the arm and hand whilst keeping things fun and interactive. With games and a live leaderboard to keep you interested we are sure you will be able to get in those repetitions in no time! For more information click here.
If you are diagnosed with Parkinson's Disease you may suffer with freezing or a shuffling type walking pattern. Walk With Path is a useful rehabilitation tool that places lasers in front of your feet as targets and helps to cue walking and reduce freezing. For more information click here.
Foundations Physio are a registered assessment centre and provider of TurboMed Xtern walking splint. This dynamic splint fits outside your shoe and will help lift your foot when walking. It's flexible and strong and helps to give your foot the freedom to move without your toes catching on the floor. For more information click here.
When assessing your walking your therapist may feel a splint for your foot may be helpful, we have a variety of splints to trial to ensure the best fit and outcome for you. We can then either support you to purchase one privately or refer to the NHS to provide one where available. We also use splinting to support the hand and wrist or shoulder if required.
As a company we don't administer Botox but can support you with a referral to an NHS spasticity clinic for further assessment or explore our links with private Botox practitioners after a thorough assessment. Please see this link for more information on Botox.
LiteGait is a bodyweight treadmill system, it allows someone who may not be able to stand or walk to explore being upright and taking steps in a safe and supported way. It can allow you to increase your walking distance and stamina safely and from the comfort of your own home. We can assist you to arrange assessments with the LiteGait team in the comfort of your own home. For more information click here.
Without exception the team's kind and professional manner has enabled our residents to regain confidence and self-belief which has led to them reaching their optimum potential along their individual and often complex journeys. Thank you, it is an absolute pleasure to work with you all.
Manager of Gracewell Care Home
The team have an excellent collaborative demeanour, bringing their encouragement, experience and analysis to bear on every aspect of my rehabilitation process. I wasn't sure at the beginning what Foundations Physio would bring beyond what my NHS physio was providing, but I'm now convinced my progress has been much quicker thanks to their input.
Foundations Physio give people their independence and confidence back. As a carer I see the impact the physio sessions have on the residents. It motivates people to keep moving forward, gives them hope and encourages them to think positively.
I cannot recommend Foundations Physio highly enough! The team have been visiting residents in our home since June 2014 when we first opened our doors. The difference that they have made, not only to the physical well being but also to the psychological and emotional well being of the residents here is truly outstanding.
Sharon Parkin - Care Home Manager
Adam was my Physio whilst I was in a rehabilitation unit and then subsequently when I was at first at home. I could not stand up, let alone walk when he first started helping me. He was very caring, supportive, encouraging and pushed me to do things that I did not really believe that I could do. So now after a further 9 months, I feel that I am really leading a fairly normal life again and am not sure that would have happened without his initial support and care.
I can't tell you how pleased I am to have met Adam. He was there for through some really rough times with helpful advice and support. My MS was really getting me down and I now have some useful aids and a new support group that Adam introduced me to. My family would also like to thank the Foundations Physio team for their encouragement and positivity.
Adam has been my father's physio for over a year and the care and attention he has shown has been excellent. We were fortunate to meet Adam a couple of years ago through the NHS and have subsequently used Foundations Physio on a private one to one basis; the incredibly high level of care has been absolutely super.
We are a very diverse group with various disabilities, the sessions are geared to improve all of us individually. Adam leads the group with great empathy and understanding of our needs, at the same time as being quite a work out for us it is also an enjoyable experience.
Russell Lodge Exercise Group
Who we work with
Foundation Physio are proud to work with the following organisations & businesses